INTRODUCING EXCLUSIVE OFFERS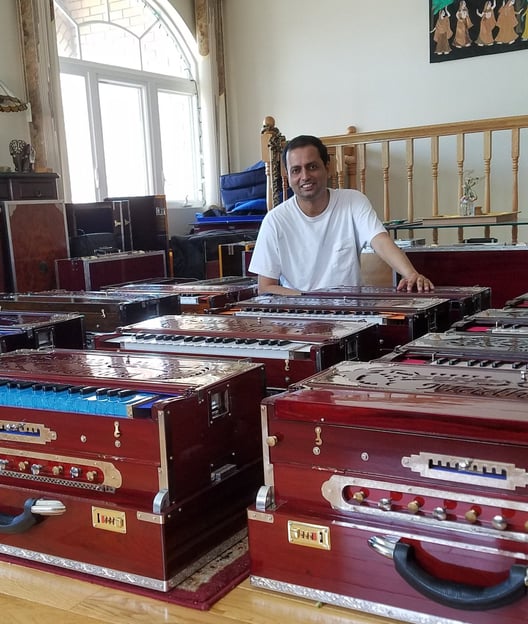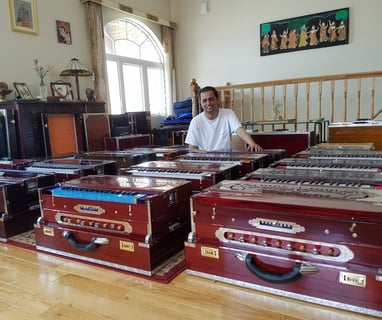 Discover the Beauty of Harmoniums
At Mindra's Harmonium Sales & Repairs, we are dedicated to bringing the beauty of soulful music to our valued customers. Our harmoniums are handcrafted with a perfect blend of tradition and innovation, delivering exceptional sound and performance. Whether you're a professional musician or an enthusiast, our diverse collection of harmoniums is designed to resonate with musicians worldwide. Each instrument is a masterpiece, elevating your musical journey and inspiring creativity. Immerse yourself in our enchanting world of harmoniums and experience the rich and resonant tones that allow you to express your emotions through music. Since 2007, we have been providing reliable, high-quality, and authentic products, building a positive track record you can trust.
A Bit About Us - Mindra's Story
Third Generation Indian Immigrant
Born in Guyana, South America
Family History with a Business Background
Engaged in Indian Cultural & Religious Activities since childhood
Built & Conceptualized the business
Fast and Reliable Delivery
We understand the importance of timely delivery, and strive to ensure your instrument reaches you safely and efficiently. With our trusted shipping partners, you can expect a seamless delivery experience. Our shipping practices are superb and we package well above industry standards. Our products have rarely been delivered damaged in the 17 years we have been in this business. However, if you were to receive a damaged item, please contact us and we will make sure that we resolve your problem.
We strive to provide the highest quality harmoniums to our customers. However, if for any reason you would want to request a return, please do communicate with us so we can work something out. Please retain the original packaging if you would like to return the item! If the instrument arrives damaged, we will request photographs to submit an insurance claim to the shipping carrier. Returning the instrument may be necessary, and upon receiving it, we will ship out a replacement or refund. If you change your mind, please ship the instrument back to us and we will offer a refund of the instrument less the shipping cost.